14th Jan 2022
World's first centre for recurrent head and neck cancer launched
We like to think of the start of a new year as a new beginning, and that is certainly the case at The Royal Marsden where I am proud to say that we have launched the world's first centre for recurrent head and neck cancers (HNC). 
Our aim is to create a centre of international excellence and set international standards in the curative treatment of recurrent head and neck cancers.
The International Centre for Recurrent Head and Neck Cancer (IReC) will work to accelerate research and improve outcomes for patients with recurrent head and neck cancer.
It will also collaborate with other international centres to set standards for management of recurrent HNC and conduct novel research in surgery, radiotherapy, drugs and biomarkers.
The IReC's objectives are also to:
Develop a national tissue bank to support laboratory and translational research
Create a research environment that will support research students and multicentre research, and be competitive in grant funding
Teach and train future academics in the management of recurrent HNC
Act as a national focal point for head and neck cancer patients, carers and support groups, to help inform research and management priorities for recurrent HNC
Cancer recurrence is a major concern of patients and their families. Recurrence can vary widely between cancer types and within certain types according to stage and many other factors.
In broad terms the rate of recurrence of HNC is not as high as many other cancers, however it is a significant issue and one which deserves dedicated research and focus.
The IReC is truly world-class in its field. No other research departments are able to demonstrate a similar spectrum and volume of research activity on recurrent cancers.
Collectively we participate in several industry trials and are supporting seven future academic clinicians who are performing research in areas such as molecular/genetic science, robotic surgery and functional outcomes for patients.
The IReC research projects include one I am leading into the characterisation of taste issues after radiation therapy. A patient's sense of taste can be affected by radiation treatment, and I am working with researcher Dr Romelie Rieu and trial manager Jeane Guevara in exploring the spectrum of taste issues after treatment and to offer insight into recovery patterns. I am also a member of the Oversight Committee of the IReC.
The world-leading IReC is being funded by The Royal Marsden Cancer Charity and has been made possible by the incredible generosity of Charles Wilson and Dr Rowena Olegario, and Keith and Isabelle McDermott.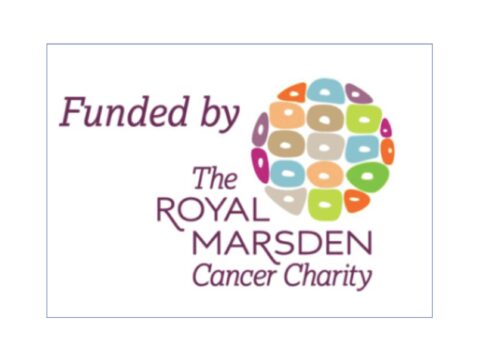 *Photos courtesy of the IReC.
For more information about Prof Nutting's work please visit the CV page, get in touch or arrange a consultation.