26th Jun 2020
Throat cancer risk highlighted by TV reality star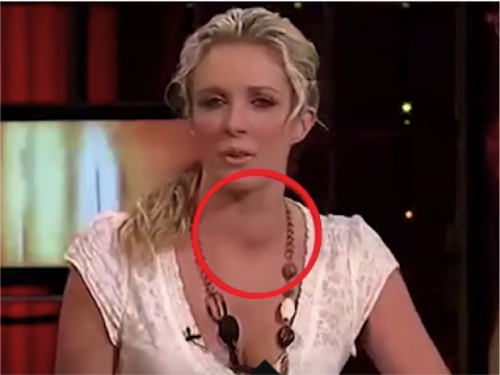 The risk of throat cancer to people of all ages was highlighted this week when a TV reality star talked about her experience.
A Big Brother Australia star has thanked a fan for saving her life after the TV viewer spotted a lump in her throat that turned out to be thyroid cancer.
Bree Amer, who appeared on the reality series back in 2004, was diagnosed with the cancer in 2006, after the doctor fan went out of his way to make sure she got the lump checked out.
The fan noticed the protrusion when Amer Bree appeared on a TV talk show after taking part in Big Brother Australia.
Later in newspaper interview,  Bree revealed that the unnamed hero doctor realised it could be potentially life-threatening, and frantically tried to contact her to warn her.
Click here to read newspaper coverage of her story.
'When I turned my head on the [Friday Night Live] panel, a lump protruded out of my neck – I had an inch and a half tumor that I never noticed,' she revealed, adding that it had got bigger over the space of a year.
It took the doctor more than a year to finally get in touch with Bree. She finally went to her GP and was diagnosed with thyroid cancer at the age of 25.
'I had two surgeries, and radioactive iodine treatment,' she told the interviewer. 'I was really lucky he got in touch!'
The TV star has now been given the all-clear from the illness but still requires regular check-ups to prevent its return.
The Thyroid Gland
The thyroid is a butterfly-shaped gland at the base of the neck that produces hormones to regulate  heart rate, blood pressure, body temperature and weight.
Thyroid cancer often causes a painless lump or swelling low down in the front of the neck, but some sufferers display no symptoms.
Treatments include surgery, hormone therapy, radioactive iodine, radiation and chemotherapy.
See your GP if you have a swelling or lump at the front of your neck. While it's unlikely to be cancer, it's important to get it checked out.
For more information about Prof Nutting's work please visit the CV page, get in touch or arrange a consultation.