23rd Apr 2021
NHS backlog highlights importance of attending appointments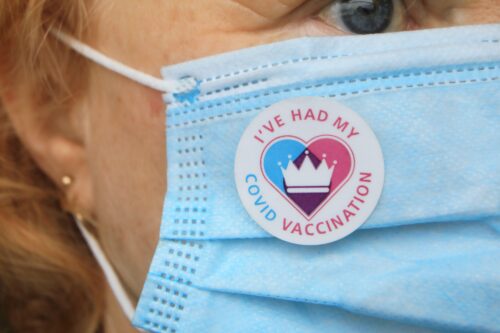 The full scale of the backlog of non-COVID procedures, operations and treatments which has built up over the last year has been revealed by NHS England.
In February, 4.7 million people were waiting for routine operations and procedures – the most since 2007.
The figures mean that approximately one in 12 of the population are waiting for operations and procedures because of the pressure on hospitals as a result of the COVID pandemic.
While the statistics refer to non-urgent operations, there is an important message for patients with cancer and life-threatening conditions.
Cancer patients are a priority
Most hospitals and clinics remain ready to deal with patients needing urgent treatment or consultations.
These patients are a priority and rigorous procedures have been put in place over the past year to ensure that they can receive treatment safely and in a totally COVID-secure way.
In fact, the risks of not taking up appointments or ignoring potentially serious symptoms are far greater.
With restrictions easing following the successful roll-out of the COVID vaccination programme, patients can feel confident about visiting hospitals and clinics for treatments, consultations and check-ups.
Here are the key points of the safety procedures at both The Royal Marsden Hospital and The Harley Street Clinic, where I see private patients.
Outpatients are treated entirely separately and well away from other areas.
Both establishments have re-doubled efforts to ensure the safety and wellbeing of patients.
All staff involved in patient-facing roles undergo strict screening procedures, and social distancing, masks and stringent hygiene rules are in place for every patient visit.
These include a thorough cleaning of equipment and the consultation room before each patient arrives.
Here is a link to a video about what to expect on a visit to the Harley Street Clinic or other HCA UK establishment.  https://www.hcahealthcare.co.uk/your-safety-comes-first
Please do not hesitate to contact me or my team if you have any questions or concerns about attending for an appointment.
You can contact me at The Royal Marsden Hospital via my medical PA Sylvia Young on Tel: 0207 808 2586, or email  [email protected]
For the Harley Street Clinic, please contact Elizabeth Nartey, Medical PA, on 0207 126 7077 or email: [email protected]
For more information about Prof Nutting's work please visit the CV page, get in touch or arrange a consultation.