23rd Dec 2022
New conference scholarships on offer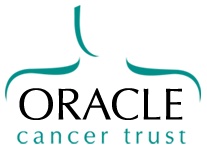 Calling all senior researchers in head and neck cancer.
The Oracle Cancer Trust, the UK's leading national charity dedicated to head and neck cancer, is generously offering two scholarships over the next year for senior Head and Neck Cancer Trainees to cover financial support to attend international multidisciplinary conferences.
The scholarships are being awarded in the name of Oracle's founder, the late Peter Rhys Evans, who was a strong advocate of multidisciplinary and international best practice exchange.
The first scholarship is available now and the OCT is taking applications for the upcoming Estro – Multidisciplinary Management of Head and Neck Oncology conference in Amman, Jordan, on February 14, 2023.
However if you wish to apply, you need to get your skates on as the deadline is December 31, 2022.
A second grant opportunity will be available in early 2023 so it is worth keeping an eye on the Oracle Cancer Trust website for further information. More information is available here.
News of the scholarships was mentioned at the OCT's 17th Glory Christmas concert at magnificent St. Paul's Church in Knightsbridge earlier this month.
Around 250 people from the head and neck cancer community attended the candlelit service. Among those who gave readings were  charity's patron Sir Michael Morpurgo and actress Jenny Agutter. Tributes were paid to Peter Rhys Evans who passed away this year, and a memorial service is to be held next year.
May I also take this opportunity also to wish everyone a Merry Christmas and a very happy and healthy New Year.
For more information about Prof Nutting's work please visit the CV page, get in touch or arrange a consultation.