30th Dec 2020
Make sure you take up appointments in 2021
As one of the most health-challenging years ever draws to a close, my message for 2021 is to encourage everyone to keep medical appointments. 
One of the biggest casualties of the COVID pandemic has been patients failing to follow through on appointments for treatment or regular check-ups.
Many health organisations have warned that this will result in an inevitable increase in cancer cases and deaths.
I would like to take this opportunity to again stress the importance of keeping appointments to ensure that treatments are completed and that follow-up checks are maintained.
Even with London in Tier 4 restrictions, The Royal Marsden Hospital and my private clinics in central London remain fully open.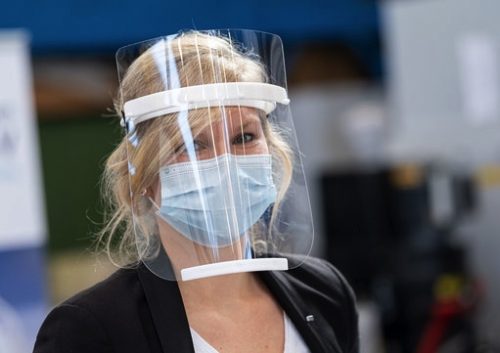 Since the pandemic began, I have been making every endeavour to hold consultations by phone or video conference, and I only invite patients into the hospital or clinic where there is no alternative.
Strict safety protocols are in place such as wearing face masks, sanitising hands and social distancing. In addition, the consultation rooms are cleaned immediately before every appointment.
Other procedures include:
Any COVID patients are treated entirely separately well away from areas used by visiting outpatients.
All staff involved in patient-facing roles undergo strict screening procedures including temperature checks and regular COVID tests.
Here is a link to a video about what to expect on a visit to the Harley Street Clinic or other HCA UK establishment.  https://www.hcahealthcare.co.uk/your-safety-comes-first
With the roll-out coronavirus vaccinations well underway, our hope is that 2021 will see us turn a corner in the fight against COVID.
These have been very challenging times but there is light at the end of the tunnel and I am confident that light is going to become brighter in the next few months – especially after the latest news that the Oxford-AstraZeneca vaccine has been approved. 
In the meantime, I would like to wish everyone a very happy and healthy New Year!
                                         *************
For the Harley Street Clinic, please contact Elizabeth Nartey, Medical PA, on 0207 126 7077 or email: [email protected]
You can contact me at The Royal Marsden Hospital via my medical PA Sylvia Young on Tel: 0207 808 2586, or email  [email protected]
For more information about Prof Nutting's work please visit the CV page, get in touch or arrange a consultation.