12th Jun 2017
Don't wait too long to visit the waiting room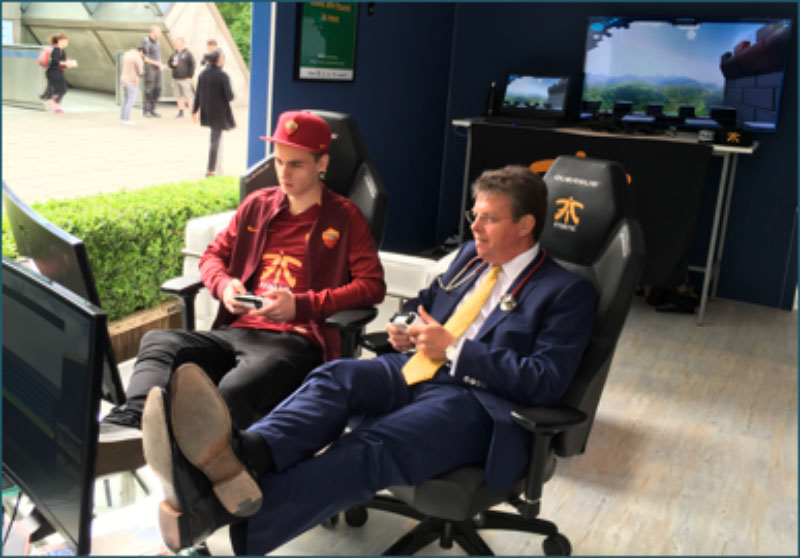 New twist on the waiting game as I take on professional gamer Sam "Poacher" Carmody at the pop-up waiting room at Canary Wharf.
I was delighted this week to support an innovative pop-up doctors' waiting room for the charity One For the Boys (OFTB).
OFTB is a fantastic charity aimed at encouraing more adolsecent boys and men to get themselves checked out rather than ignoring health warning signs.
It aims to break down the barriers and British "stiff upper lip" reserve that means some men leave it too long before going to the doctors.
In the run-up to Father's Day this weekend (June 18th), the charity set up a waiting room packed full of boys toys and games in the heart of Canary Wharf, London, to raise awareness of their campaign.
Computer games
Alongside the computer games and latest Virtual Reality (VR) headset challenges were leaflets and information about the importance of getting checked out at the first sign of something unusual or unexplained.
While we tend to hear quite a lot about women's cancers – and it is indeed true that more women get cancer than men – the sad fact is that more men die from the disease. This is partly because men often leave it later before getting checked out.
Most cancers treatable
Most cancers are treatable if caught early enough and my advice would be to "man up" and book a doctor's appointment at the first sign of something usual and have regular check-ups.
Head and neck cancers such as the throat and mouth are on the increase. Nearly 8,000 new cases of mouth cancer are diagnosed each year and this is something that is more common in men.
OFTB, chaired by Hollywood star Samuel L Jackson, is doing a brilliant job in raising awareness, not only through events such as the pop-up waiting room but also through a fashion ball to kick off London Fashion Week Men's which this year featured Pixie Lott, Leona Lewis and Grammy award-winning rapper Eve.
Founded by Sofia Davis (below), the charity was born as a personal tribute from her to help a friend overcome the loss of her brother to cancer.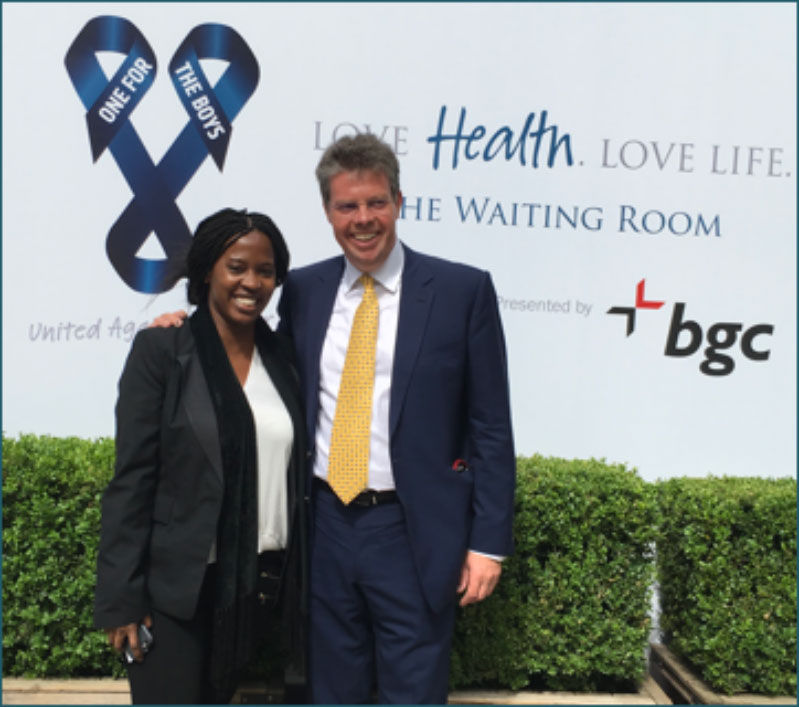 For more information about Prof Nutting's work please visit the CV page, get in touch or arrange a consultation.