4th May 2016
Treating patients worldwide
Advances in medicine are increasingly as a result of international cooperation.
Not only do we like to share best practice, but it is often highly relevant to compare results of research in other parts of the world where environmental and other factors such as diet and habits are different.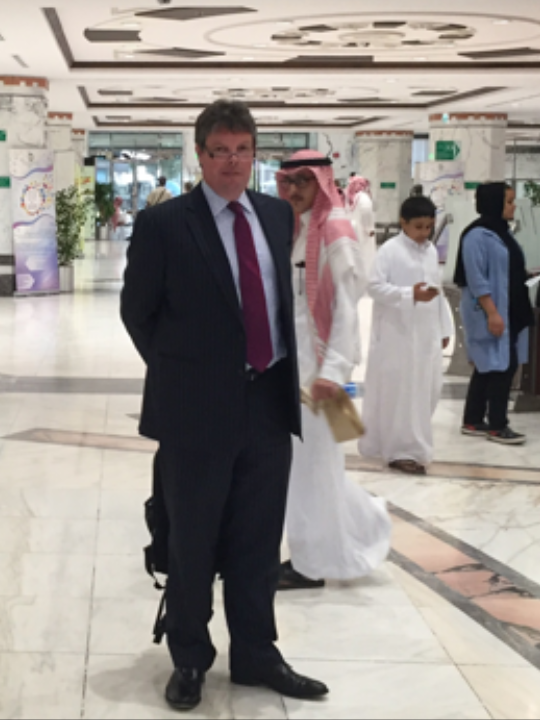 British medicine is held in the highest regard throughout the world and this week I have been at the King Faisal Specialist Cancer Hospital in Riyadh, Kingdom of Saudi Arabia, to catch up with some of my former patients and see how they are doing.
Saudi Arabia is one of a number of countries which I visit periodically to see patients, and I also treat many international patients at my private practice at the Harley Street Clinic in London.
With today's technology such as the safe and secure electronic transfer of scan imaging, it is possible to do an initial consultation at a distance and indeed I have given my opinion on cases in remote parts of China through video consultations.
But for more detailed follow-up and diagnosis, I always recommend a consultation in person.
Saudi Arabia is fortunate in having many outstanding medical facilities and world-class doctors and consultants, and I feel proud to be part of what is a great British export – medical skills and expertise to complement those in many countries around the world.
For more information about Prof Nutting's work please visit the CV page, get in touch or arrange a consultation.