10th Aug 2015
Check out all the photos from the OFTB Fashion Ball
It isn't everyday that I find myself in the company of stars from the world of showbiz and sport. 
But that was the case at the One For The Boys (OFTB) fashion ball in June to raise awareness of men's cancer and male health.
The One For the Boys Fashion Ball was hosted by Hollywood star Samuel L. Jackson, dozens of celebrities strutted their stuff on the catwalk at London's Camden Roundhouse in between entertainment from the likes of Sia, Ella Eyre, Adam Lambert, A Great Big World, Mark Ronson and more.
It was a glittering event, held as part of GQ magazine's London Collections Men, with a guest list that included Lewis Hamilton, David Gandy, James Anderson, Taron Egerton, Alice Cooper, John Bishop, Chris Robshaw and Luke Wilson.
The full series of photos from the event (@One4theBoys) have just been released (https://www.facebook.com/one4theboys) including some of me being introduced by Samuel L Jackson to talk about the importance of regular checks.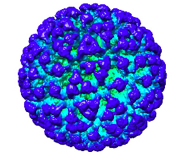 Meanwhile, on the subject of men's health, I was heartened recently when the Nobel Prize-winning scientist who discovered the link between the human papilloma virus (HPV) and cervical cancer added his voice to the campaign for boys to receive the vaccination against HPV.

Professor Harald zur Hausen (pictured) joined a growing number of medical professionals and health organisations who believe boys as well as girls should receive the vaccination which also protects against many types of cancer including mouth and throat.  The free NHS vaccination is currently offered only to girls aged 12-13 at school.
However it seems that speculation of a field test of the HPV vaccine for boys in London is some way off, but NHS England confirm they are exploring this issue.  Let's hope they move quickly so more young people can be protected and hopefully this virus can be eradicated.
For more information about Prof Nutting's work please visit the CV page, get in touch or arrange a consultation.