1st Jun 2018
HPV vaccine campaign latest: we're off!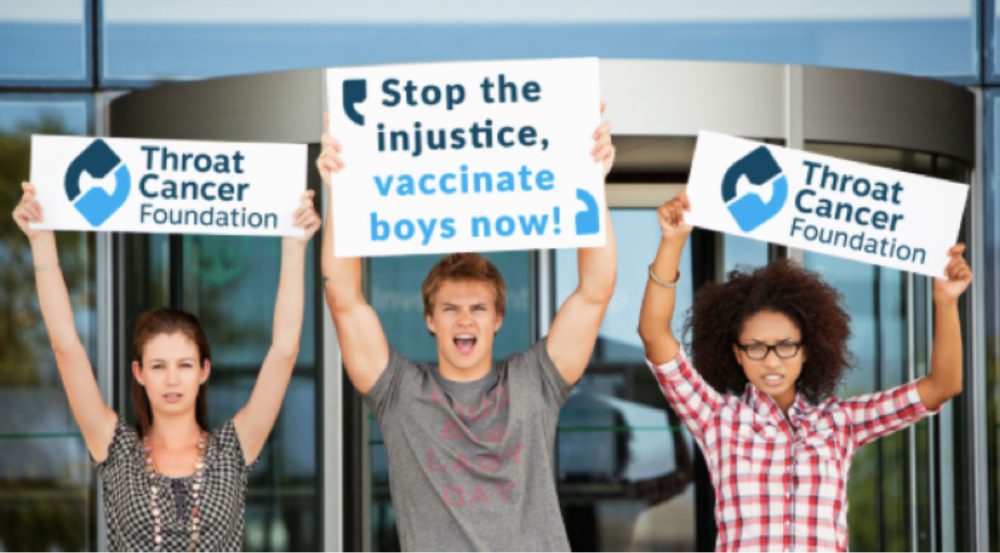 The judicial review of the government's decision to prevent boys from receiving the same HPV vaccine that is routinely given to girls has got underway – on the grounds of sex discrimination.
The first stage of the process was launched this week when lawyers for the campaign, Leigh Day, sent a  'letter before claim' to Secretary of State for Health and Social Care Jeremy Hunt and the Joint Committee on Vaccination and Immunisation (JCVI).
The letter sets out the campaign's argument that the present policy is unlawful as it constitutes direct sex discrimination and so is in breach of the Equality Act 2010 as HPV vaccination is beneficial to boys as well as girls.
It states: "The present policy, which is operated by the Secretary of State based on a prior recommendation of the JCVI, constitutes direct sex discrimination contrary to section 13 of the EA. The relevant public service, namely the provision of HPV vaccinations, has the capacity to benefit both boys and girls. It follows that the only reason that the service is not made available to boys as well as girls is an economic assessment that boys would receive less benefit than girls."
The Throat Cancer Foundation (TCF), which is mounting the legal challenge, has asked for a response to this letter by Thursday (June 7), the day after the JCVI next meets, and based on that response it will consider the next stage, which may be filing a judicial review claim in court.
TCF launched a public appeal to raise funds for the legal challenge and it is nearly 90% of the way towards reaching its target of £25,000.
Teenage girls aged 12 to 13 have been receiving the HPV vaccine that gives immunity from the human papillomavirus (HPV)  since 2008 as part of the NHS childhood immunisation programme.
Despite a vociferous campaign supported by 48 leading patient and professional medical organistaions including the Royal Society for Public Health and the British Society for Immunology, the NHS has steadfastly refused to extend the programme to boys who are four times as likely to develop head and neck cancers as women.
The TCF appeal page can be found at at  www.crowdjustice.com/case/protect-our-boys-from-hpv-cancers.
More information about TCF can be found at:
 #ourboysdeservebetter
 www.twitter.com/TCF_Foundation 
 www.facebook.com/ThroatCancerFoundation 
Information on the HPV action campaign is at www.hpvaction.org
For more information about Prof Nutting's work please visit the CV page, get in touch or arrange a consultation.