Patient Information
Second Opinion
Value of a Second Opinion
If you are facing a complex medical issue, it is worth considering having a second opinion.
As a leading oncologist with many years experience, I am regularly asked to review a medical diagnosis or treatment plan to provide reassurance and help patients make a more informed decision. Some of these second opinion requests come from patients directly, and many come from other oncologists who ask my advice about their difficult cases.
Experienced medical professionals regularly consult colleagues about a diagnosis or the results of highly sophisticated tests, scans and biopsies, so there is nothing unusual about this process.
As a patient, you are entitled to request to see another specialist for a second opinion about your diagnosis or treatment and no one will be offended if you do so.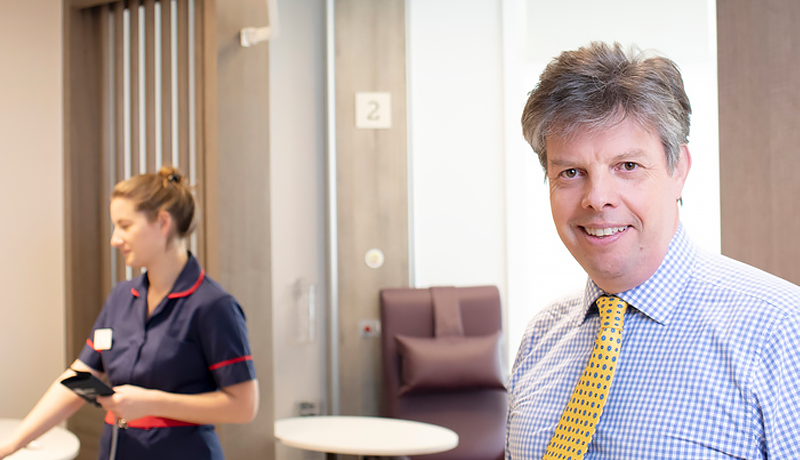 What is a second opinion?
I will conduct a consultation to assess your diagnosis or treatment plan. I will arrange review of critical information such as biopsies and scans. Sometimes this may involve further tests if I believe these are necessary to confirm a diagnosis or attain more information.
Benefits of a second opinion
The benefits of seeking a second opinion are:
Reassurance that another specialist has confirmed the exact nature of your diagnosis
Possibility that I may be able to suggest an amended treatment strategy based on latest advances in therapies
Greater understanding of the condition by having a different specialist explain the diagnosis and answer any questions you may have using simple, straightforward language as compassionately as possible.
Possible disadvantages
Sometimes it is said that seeking a second opinion can cause a delay in treatment, but in reality this is a rare occurrence.
I will provide an indication at the earliest opportunity to say whether I believe your case merits a second opinion or not. If I believe no second opinion is necessary, I will say so straight away.
If I think the case would benefit from a review, I will conduct this as promptly, professionally and thoroughly as possible bearing in mind the need for treatment at the earliest opportunity.
It is also sometimes said that seeking a second opinion may be confusing or undermine confidence in the original specialist team. Again, my role in giving a second opinion would simply be to delve a little deeper and bring to the case my many years of experience as a leading practitioner in treating head and neck cancers. The intention is to provide a supplementary service rather than an alternative one, and provide you with reassurance towards the best possible treatment or care.
I also have access to many of the latest developments in cancer diagnosis and treatment, both in the UK and internationally, so I may be able to suggest techniques or treatments that were not considered in the original opinions.
Next step
I would be delighted to provide more information about second opinions and the value of a review.
Please contact me via the Arrange a Consultation online form to arrange an initial chat or to find out more about my Second Opinion service before making a commitment.